In the introductory display you will see a list of relevant travel conversations marked with which language you have bought.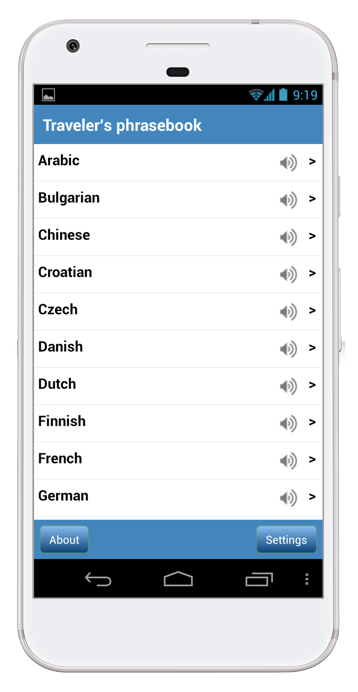 Click on the purchased traveler's phrasebook to reach the list of themes. Next to each theme are a number of sentences.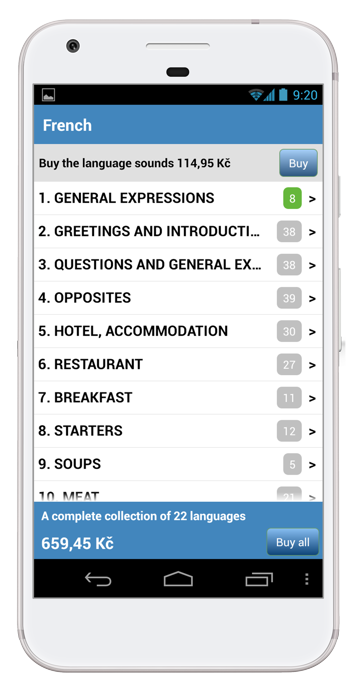 Click on the theme to get a display of every sentence in that theme.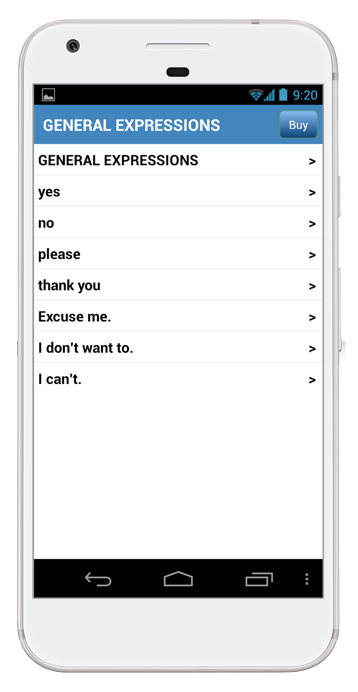 Click on a sentence to get an example and to start playing the audio recording.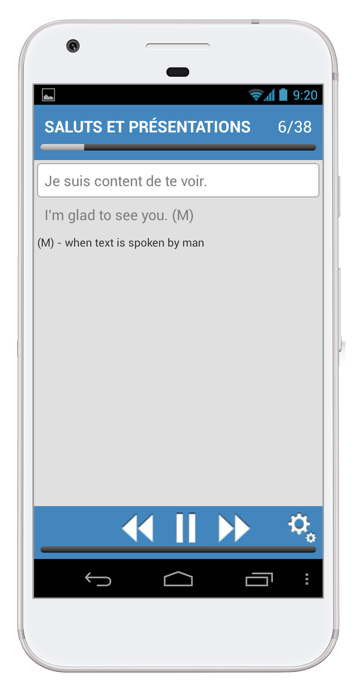 You can adjust the settings of the application according to your preferences or needs by clicking the 'Settings' button.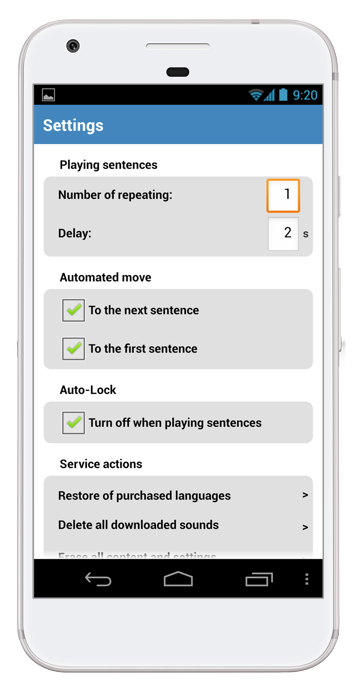 FREE and without further obligation – find out how the application works and everything that is included. Then purchase the audio recordings of your chosen language or the complete package of the traveler's phrasebook in all 22 languages, directly from the application.